When you attempt to make a payment we have had reports the following error on the payment page: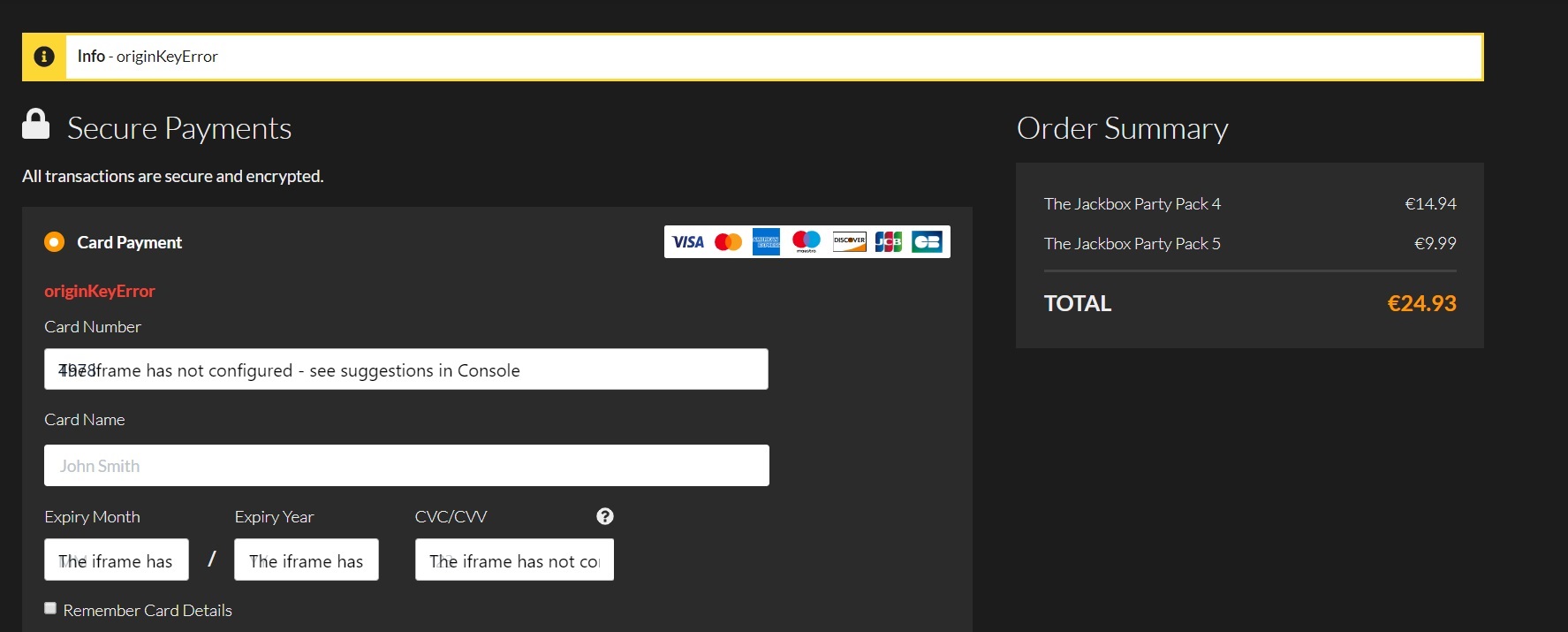 We have found this problem can be caused by either Norton Security being locked too hard, or equivalent privacy browser add-on such as Privacy Badger.
Many users have reported that opening an 'Incognito Window' in Chrome means the offending plug-in isn't loaded and the payment works successfully. In Chrome select the menu icon (three dots in the top right) and choose 'New incognito Window'
Alternatively we recommend restoring Norton Security to their default settings or disabling Privacy Badger on our website.