This page contains redemption information for the Music For Dummies content.
How do I redeem my purchase?
To redeem your software, please download the software from the eMedia website and use the supplied serial number(s) to activate and register your software.
Please use the download link provided or please visit https://www.emediamusic.com/software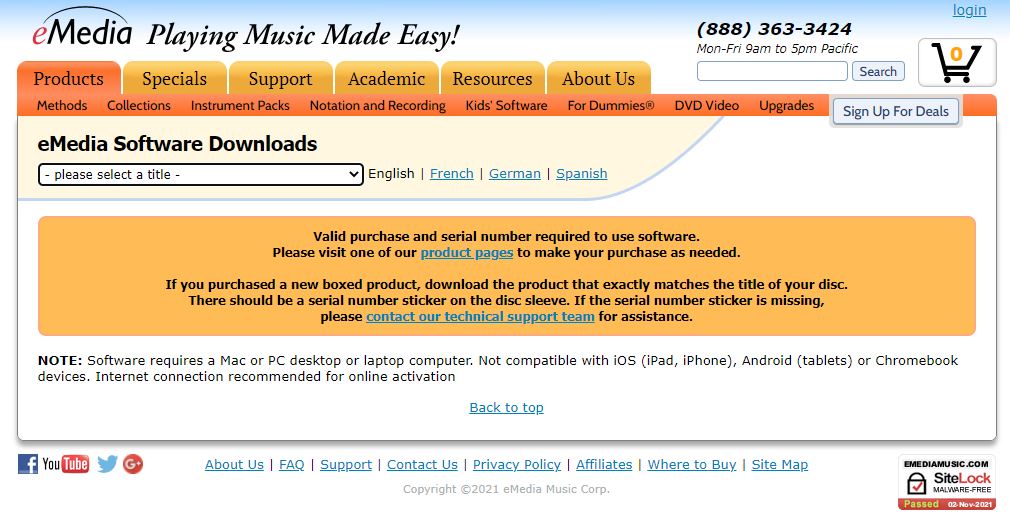 Choose the software purchased from the drop down menu.
Select the desired operating system, Windows or MAC, by clicking on that link and download the program. Download should begin automatically.
Install after download is completed. Please use the serial number for each corresponding program provided with your order confirmation when installing.
Please register your program(s) after installation (you will be prompted to do so when the software is opened for the first time).
If you need any assistance, please visit http://support.emediamusic.com.