Activation fails immediately on first attempt
When you purchase a game that is activated into an Origin account from fanatical.com we deliver a regional variant appropriate to the country from which you connected when you placed your fanatical.com order.
If "An error occurred during activation please try again" is reported when you try to activate a game into your Origin account from your fanatical.com order page, check your Origin account is associated with the country from which you connected to fanatical.com when you placed your order.
Check and change your Origin account's associated country using the process described here:
If you have issues activating EA products due to an incorrect EA Account Regional Setting for Country/Region please follow the steps below.
Browse to the EA Account settings page: https://myaccount.ea.com/cp-ui/aboutme/index
Login with you EA Account email address and password
Validate that the Regional Settings for Country/Region is set correctly to your country. If the setting is not correct, press the Regional Settings Edit-button
If Regional Settings Edit was pressed, select correct Country/Region and press Save
You are done and can now activate products for your EA Account Country/Region
Activation initially successful but later reported to have failed
On rare occasions this may happen: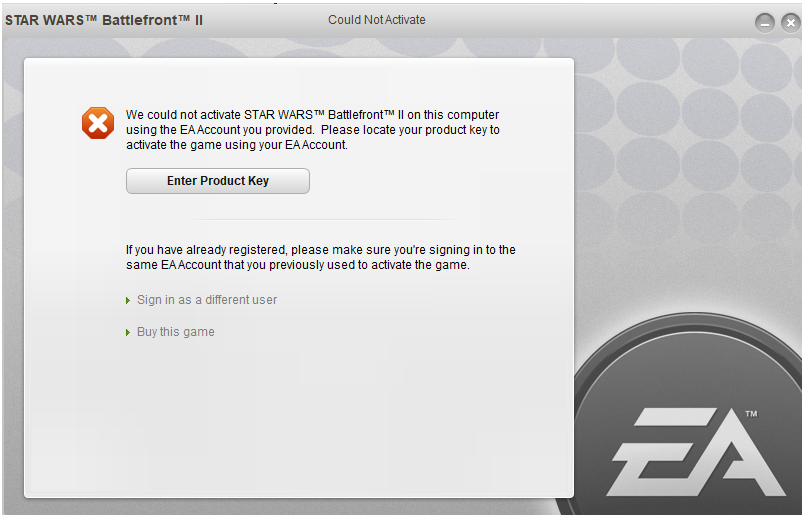 If this occurs, and you are sure you are signed into the EA account into which you previously successfully added the game, try clearing the Origin Launcher application cache as explained in the following EA article: