Kaspersky Internet Security includes a "Safe Money" option which attempts to redirect payment pages into its own browser - this isn't compatible with the Adyen payment window used by www.fanatical.com.
When the payment card fields are blocked out and unavailable (as below):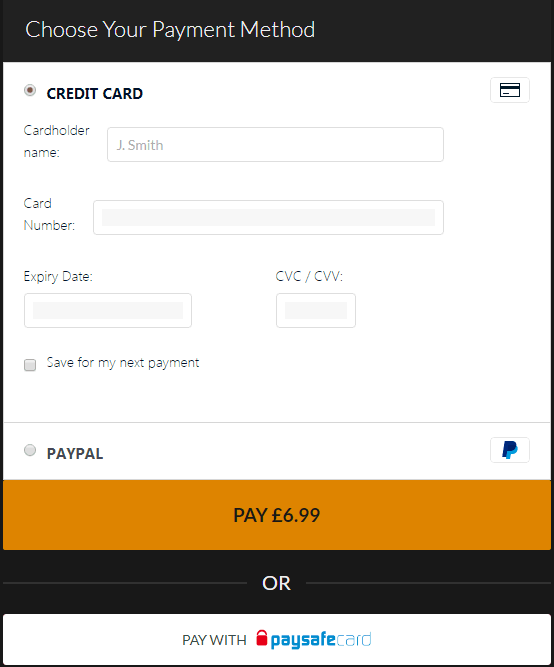 If you are using Kaspersky Internet Security you need to configure Kaspersky's "Safe Money" not to use its Secure Browser for fanatical.com.
To do this:
Open the Kaspersky Internet Security application via the Windows "Start" menu:



On the main screen, click the "Safe Money" button::



On the "Safe Money" screen, click the "Add website to Safe Money" link:



On the "Safe Money, Add site" screen:




Type www.fanatical.com into the "Website for Safe Money (URL)" box
Select the "Do not run Protected Browser" option
Click the "Add" button
Click the ← button
After doing the above, refresh the fanatical.com webpage (e.g. press F5) and then click "SECURE CHECKOUT" again.