The game keys you purchase from fanatical.com should be redeemed within 12 months but the warranty for the keys is 30 days. Technically speaking as long as the publisher doesn't remove the game from the platform through which they are redeemed they should be redeemable for longer but publishers have been know to removed unused keys from Steam after 12 months.
Fanatical.com Discount Coupon Codes and Redeem Codes DO always expire - make sure you use them before they expire.
When a key or code has an expiry we will clearly indicate that on your order page.
For example, you might see the following: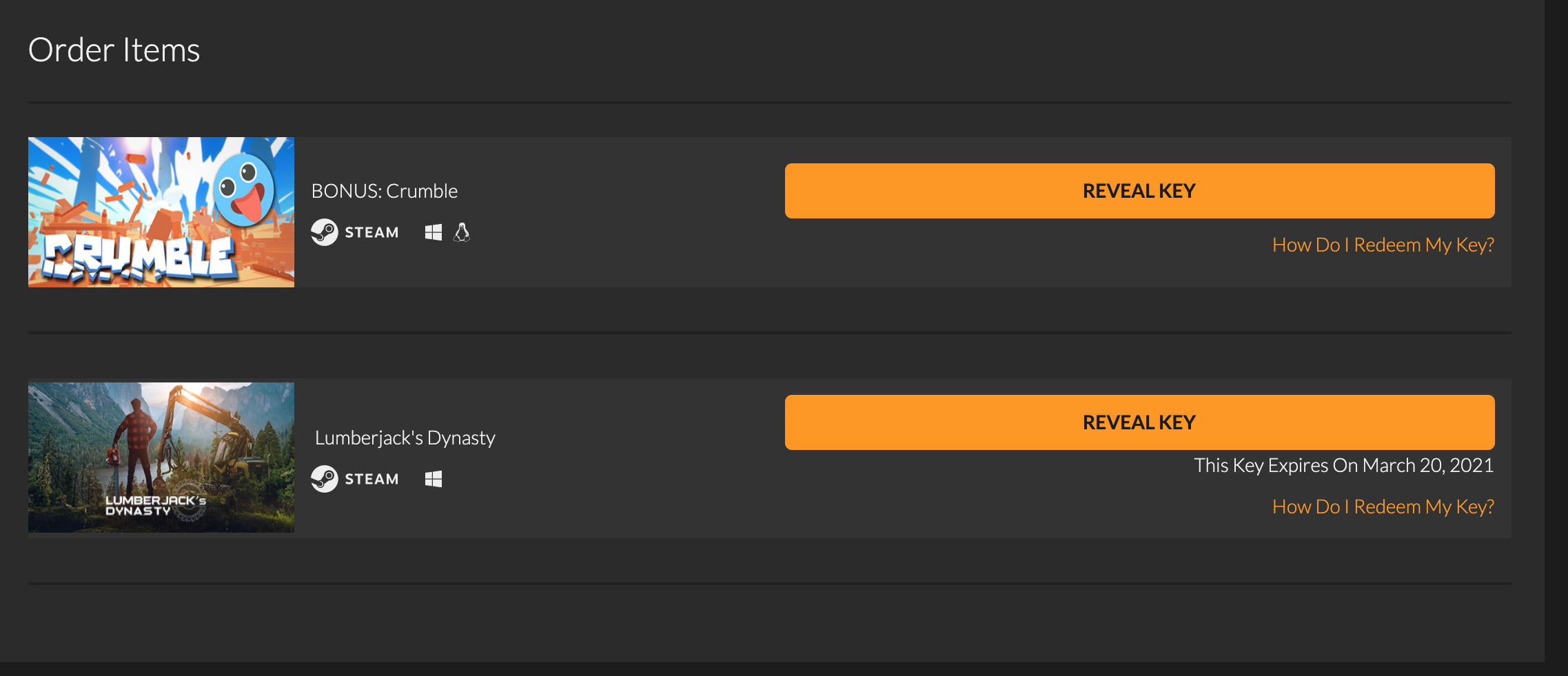 So long as you reveal a key before it is due to expire it will remain visible to you after its expiry, but unrevealed keys can't be revealed after they have expired:

It is important to note that once you purchase your keys then they are your responsibility and should be kept secret.
If another person obtains your key and adds it to their gamer account then the key cannot be used again.
Please note though that the longer you leave a key without activating it the less likely it will be that a replacement is possible should the key be defective - replacements may not be available for keys delivered more than 60 days ago.
Therefore we recommend that you do not share your key and apply it to your gamer account as soon as possible to ensure that it is locked to you. Always ensure that your fanatical.com account password is secure - it should be unique to fanatical.com, so that leaks from other sites don't compromise your fanatical.com account) and sufficiently complex to not be easily guessed.