If you're wondering, whether a game be activated in Steam/Uplay/Origin/Bethesda.net/Other gamer account then it depends on the country with which the account is associated...
Some games are region locked, meaning either that they cannot be activated at all into Steam/Uplay/EPIC/etc gamer accounts associated with specific countries or that they activate alternative (e.g. lesser violent or without specific content such as Nazi related) in specific countries.
We will always supply a variant appropriate to the country from which your connection is detected to have originated, presuming your gamer account is associated with that same country: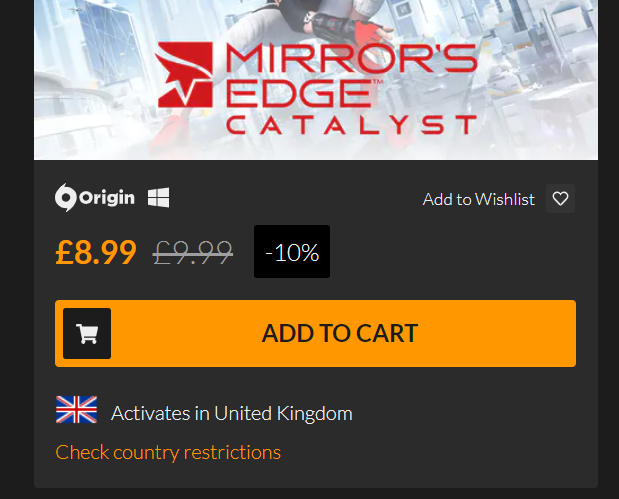 If the game can't be activated into a gamer account associated with the country from which you're connecting you won't be able to add the game to your cart: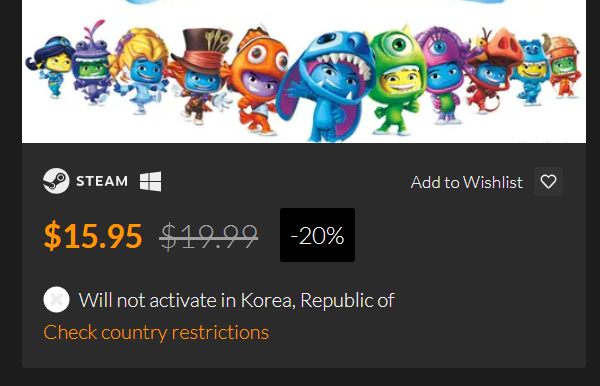 If you're connecting from a country other than the one your gamer account is associated with you should check for country restrictions which might prevent you activating the game into your gamer's account - note that Puerto Rico is often considered separate from the USA and receives/requires different region specific keys to visitors connecting from the USA.
Click the "Check country restrictions" link below the "Activates in XYZ" to see a form where you can select another country to confirm whether the game will or won't activate into a gamer account associated with that other country: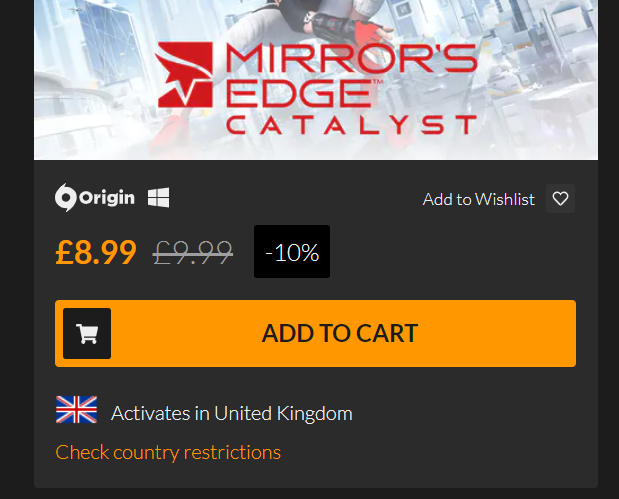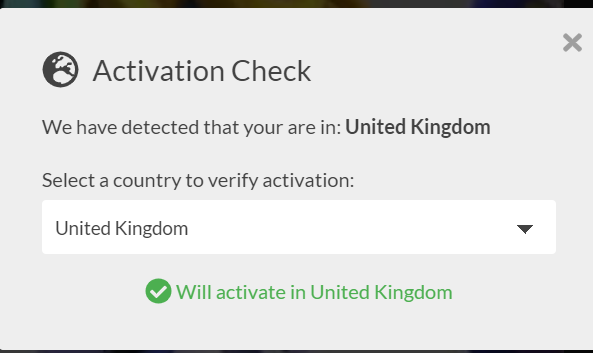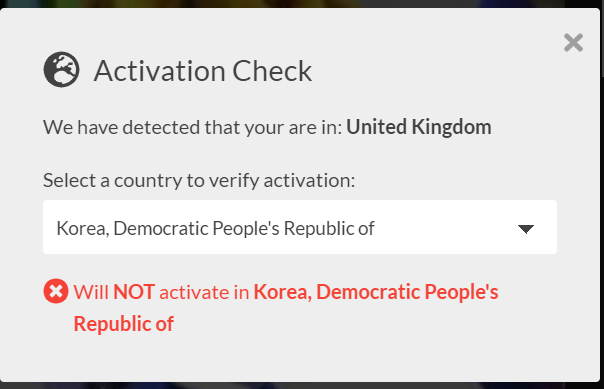 Additional information can sometimes be found for Steam games via https://steamdb.info/ by searching for the game's steam id number which you can find by clicking the link included in each Steam game's description to view the game on Steam.
If you are still unsure, please create a support ticket to contact us and ask about it.