IMPORTANT NOTICE:
Please only redeem one subscription at a time, as redeeming multiple subscriptions at once will cancel the previous subscription.
We recommend you wait for the present subscription to end before activating another.
You can view the duration of your present subscription within the "My Profile" section of your account.
If you do attempt to redeem multiple subscriptions onto an account you will get the following notification warning you of this: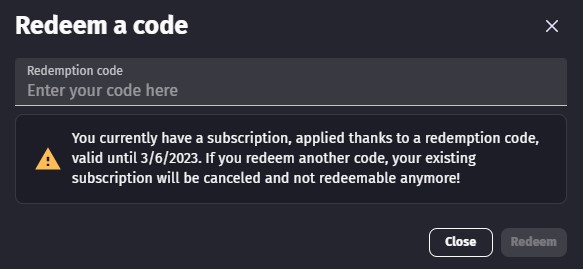 ---
How to redeem your subscription for GDevelop
1.) Install the program from https://gdevelop.io/download
2.) To redeem please visit here: https://editor.gdevelop.io/
3.) Either login or create a GDevelop account.

4.) Once you have logged into your account. Select your username from the top right and from the new window that opens select "Choose a subscription".

On the next window select the "Redeem a code" option.

Enter the code received in your Fanatical order and press "Redeem" to complete this.

4.)Successful redemption will be confirmed in the new window that opens: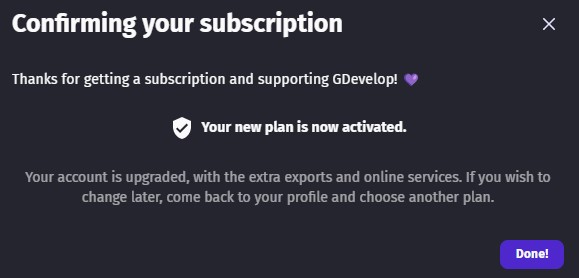 Confirmation of the duration for your activated subscription can be found in the "My profile" section of your account.
To access this select your username from the top right.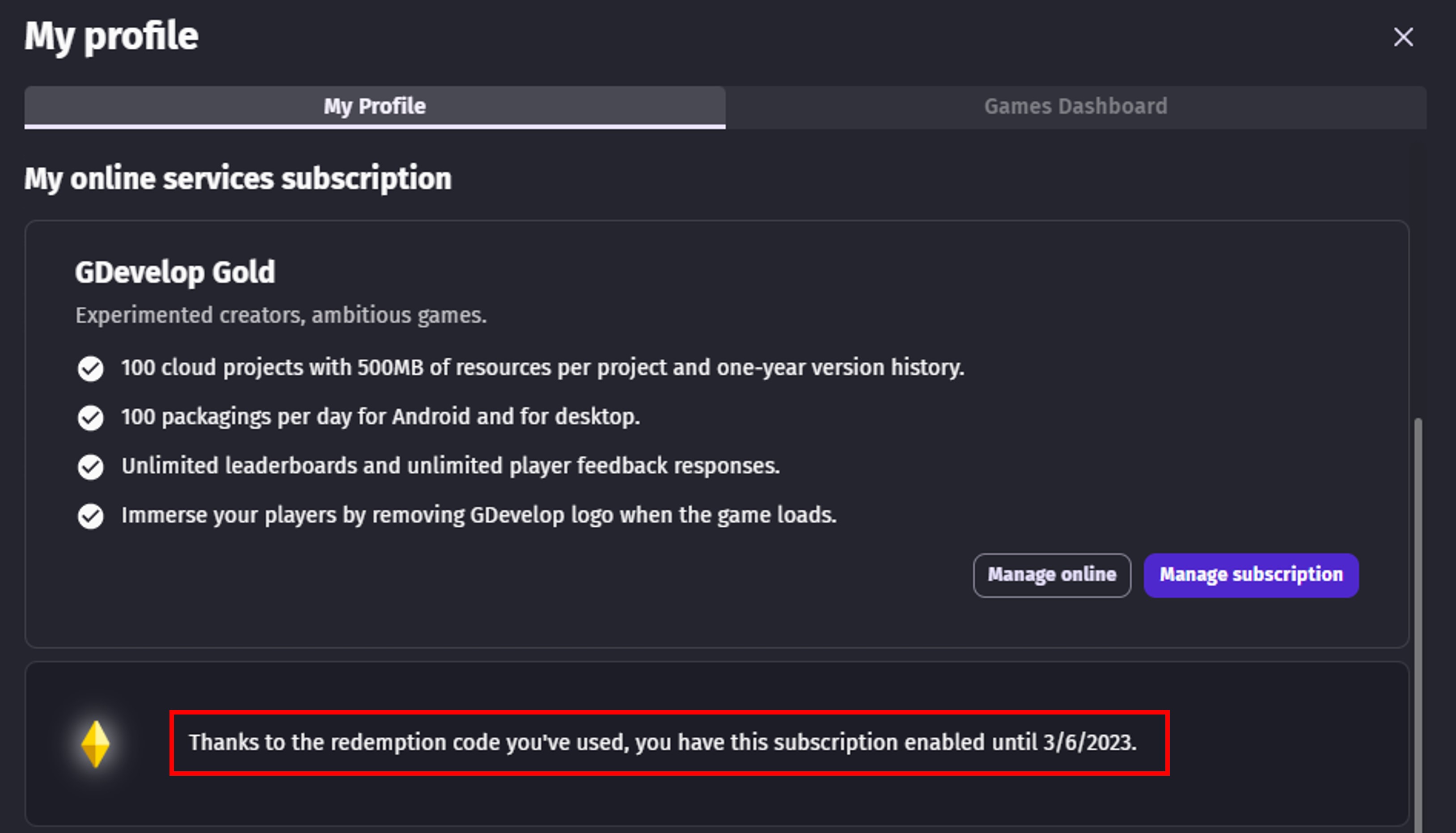 ---
Getting Started with GDevelop
Within your GDevelop account you can follow the quick on boarding tour to get you started by selecting the following item: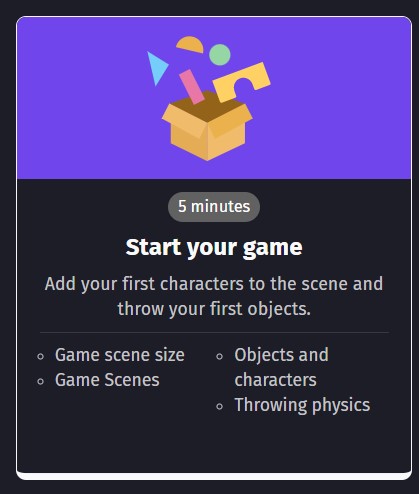 Further tutorials can be found on the following links:
---
Useful GDevelop Links